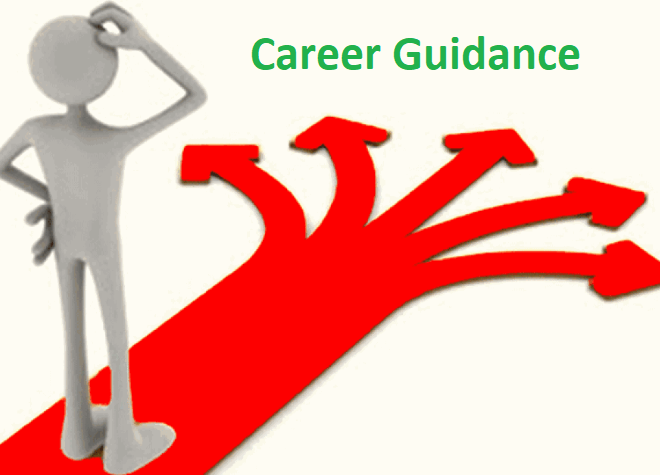 What is Career Guidance
               Career guidance can be defined as a comprehensive, developmental program designed to assist individuals in making and implementing informed educational and occupational choices. In simple words, it is a journey on which people develop to make mature and informed decisions. It is the act of guiding or showing the way; it is the act of seeking advice.
               Career guidance is the guidance given to individuals to help them acquire the knowledge, information, skills, and experience necessary to identify career options, and narrow them down to make one career decision. This career decision then results in their social, financial and emotional well-being throughout.
               In an age where career queries are not uncommon, it's important to answer queries related to career guidance or career, in general.
Why Career Guidance is Important?
               Have you ever thought about the career guidance? Well! I think majority of students do not consider career guidance a significant issue. Hence, they have no or very little realization about the importance of career guidance. As a matter of fact, career guidance is a very important aspect of your life. In fact, it can make or break your career.
               Usually, students and employed professionals have no idea of right career guidance. Hence in this article, I will shed some light on this issue. In this article, we will discuss about the importance of career guidance. Not just students but working professionals also should give importance to it.